Student Scholarship Program
---
The Iowa Chapter of the American Marketing Association seeks to recognize outstanding leadership, high academic achievement, and active participation in the marketing profession by awarding a scholarship to an AMA Iowa Collegiate student member. The scholarship is for undergraduates enrolled in an accredited institution of study during the 2022-2023 academic year.
Application Process and Deadline:
Students who wish to be considered for the AMA Iowa scholarships must:
Complete this application by Sunday, February 27, 2023 at MIDNIGHT CST.

Please note, you cannot save your application once you start and you will need to upload a Letter of Recommendation inside this application.
Eligibility Requirements:
Must be a full-time or part-time student who is currently a junior or senior class standing during the 2022-2023 academic year.
The student must be a current member of AMA either through an independent membership or through the student chapter of an accredited Iowa four-year college or university.
Cumulative GPA of 3.0 or higher.
Applicants must express intent to pursue a career in marketing, marketing communications, advertising, or related career.
All applicants will be considered with no bias to race, ethnicity, gender, age or sexual orientation.
Selection Criteria:
Academic achievement
Demonstrated leadership in the student AMA chapter or community group
The strength of application and recommendation letters
Award Process:
Selection will be based solely on the eligibility requirements and selection criteria. The AMA Iowa Board of Directors will appoint a Scholarship Committee to review applicants and recommend an award recipient. This recommendation will be made to the AMA Iowa Board of Directors. All applicants will be notified of the decision within one week after the decision is made.
The recipient of the scholarship will be recognized at the 2023 AMA Iowa Experience Event. (Students do not need to be present to accept the award.) The selection will also be announced to local media, mentioned on the AMA Iowa website, and possibly recognized in other venues.
If for some reason the selected individual declines the award or otherwise becomes ineligible, an alternative candidate may be selected. The AMA Iowa Board of Directors reserves the right to withhold the award if they determine there are no candidates who meet the eligibility requirements and selection criteria.
Method of Disbursement:
The Iowa Student AMA Scholarship winner will receive an award to be applied toward tuition. The award will be presented at the 2023 AMA Experience Event and is contingent upon confirmation from the recipient's college financial aid or registrar's office that he/she is enrolled as a full- or part-time student.
Fill out your application now!
Questions?
Contact AMA Iowa's Director of Collegiate Membership & Relations, Diogo Craveiro, at [email protected].
Past Scholarship Winners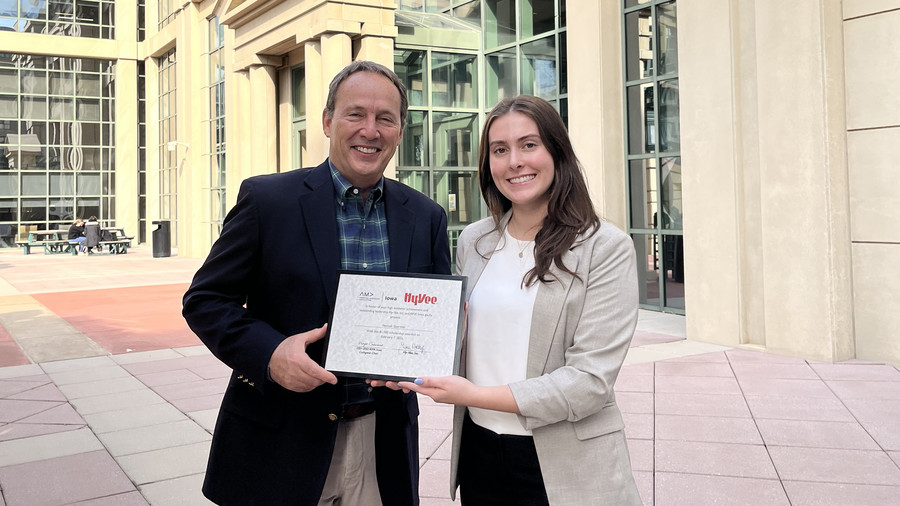 2021-2022: Hannah Gaertner, University of Iowa,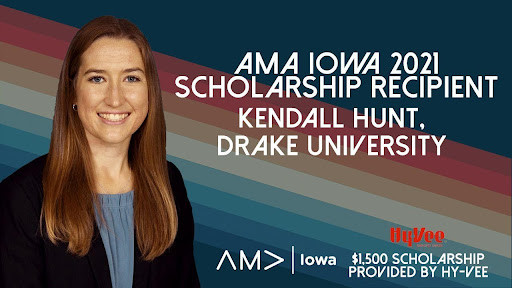 2020-2021: Kendall Hunt, Drake University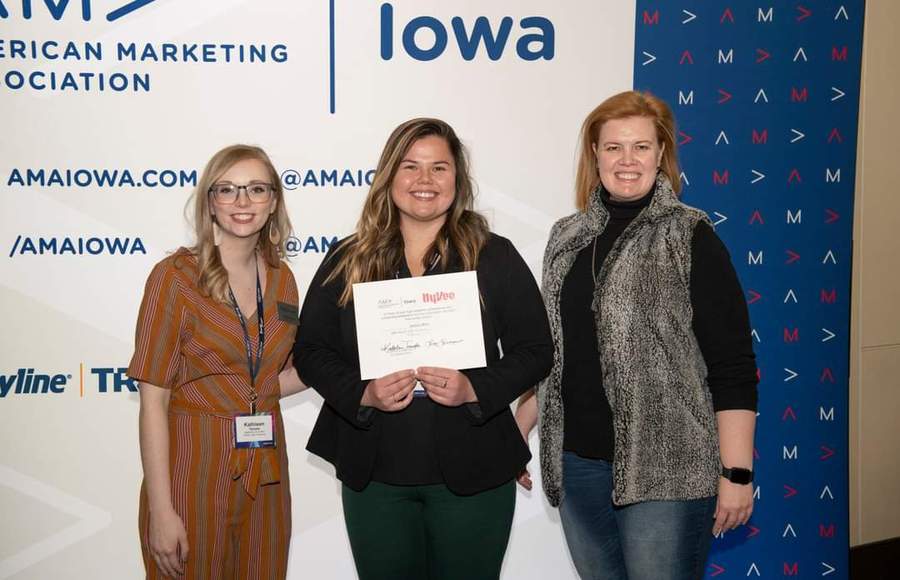 2019-2020: Jessica Wise, UNI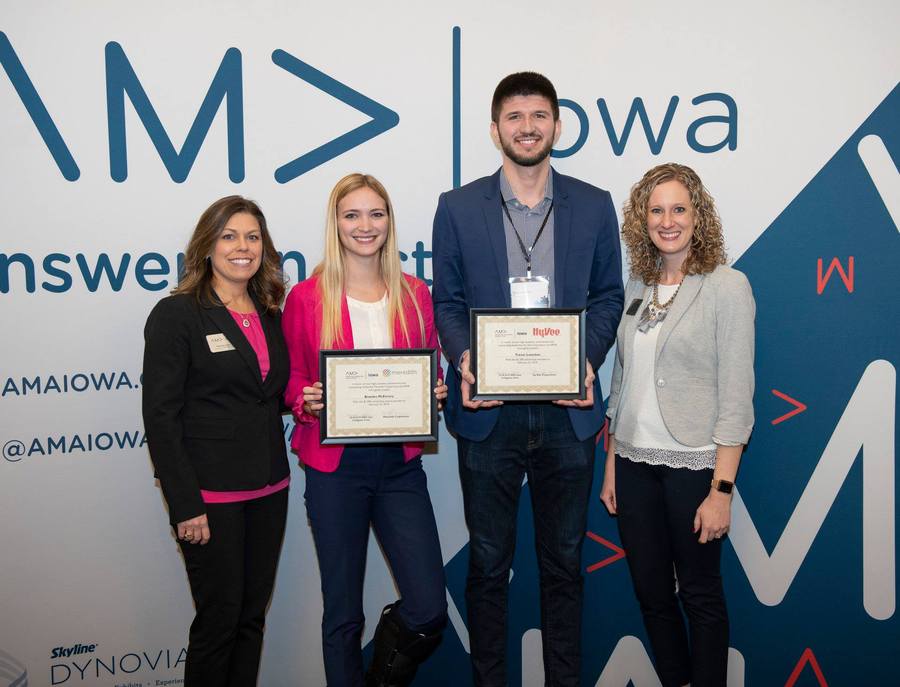 2018-2019: Trevor Loeschen, University of Northern Iowa & Braeden McElmury, Drake University
2017-2018: Rebecca Crepeau, Drake University
2016-2017: Rhiana S. Chickering, University of Iowa
2015-2016: Eunice Chang, Drake University
2014-2015: Maryna Rath, Drake University
2013-2014: David Farley, St. Ambrose University